About Mattern CPA, LLC
Clint started Mattern CPA, LLC in January 2018 and enjoys operating in the mid to small size accounting firms because he is able to work one on one with clients.
Clint graduated from Grove City College in 2004 and began his career in the Franklin and Meadville areas. Clint became part-owner of a firm in Meadville and helped expand the company to a new location in Emlenton. Recently, he purchased the Emlenton office and opened a location on Chestnut Street in Meadville, PA.
Highlights of Clint's Career:
Owner of a CPA firm with multiple locations. Began as a Staff Accountant and worked up to Partner.
Led the audit team in audits including: Governmental, Non-Profit, Corporate, and Pension level.
Extensive experience in Auditing and Accounting, Corporate and Individual Taxation.
Preparation of paperwork for the Bureau of Charitable Organizations and to the Dept. of Community & Economic Development
Industries: Non-Profits, Governmental, Manufacturing, Tool and Die, and Fraud Investigation
Works directly with clients to computerize and improve accounting systems, efficiency, and internal control
Works with clients to enhance business and financial performance
Counsels clients in the implementation and training of accounting applications
Clint is an active member of the Pennsylvania Institute of Certified Public Accountants and the American Institute of Certified Public Accountants.

Please contact us to discuss how we can best serve your business, accounting and tax needs.




Mattern CPA Staff

Come meet our Emlenton staff of Jessica Mattern (pictured in the middle) and Sarah Cooper (pictured on the right). Sarah joined in January of 2019 and is ready to assist you in your personal or business tax, payroll and accounting needs.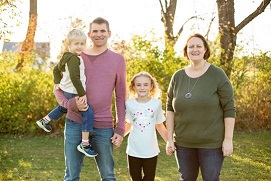 Clint with his family!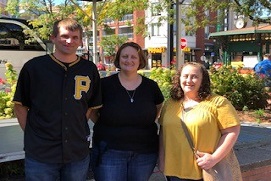 Office Staff